What are the differences between available mills in the market? What are the real advantages that make the difference between suppliers?
Basket mills have been around for a while, and many manufacturers of immersion grinding equipment have developed their ranges and proposals for the coatings industry. Various geometries and sizes, multiple agitation shafts and impellers, internal basket configurations, cooling capability, etc. which often make it difficult for users to decide which would best suit their process.
The general benefits of immersion milling compared to alternative technologies such as horizontal and recirculation bead mills are common to most basket-mills available in the market:
Reduced losses of product : No pumps or hoses .
Operation friendly : No pressure or flow control required for operation.
Lower cost of maintenance : No mechanical seals are needed to operate.
Less footprint : The vessel is integrated into the equipment during grinding process.
Mostly, the limitations of this technology are related to the size of the lots, which Oliver + Batlle has standardized up to 1960 L of product to grind. It is worth noting that this is the grinding base which, if it is very concentrated, may be further diluted to increase the quantity of finished product.
Main advantages reported by users of Mill-ennium RS: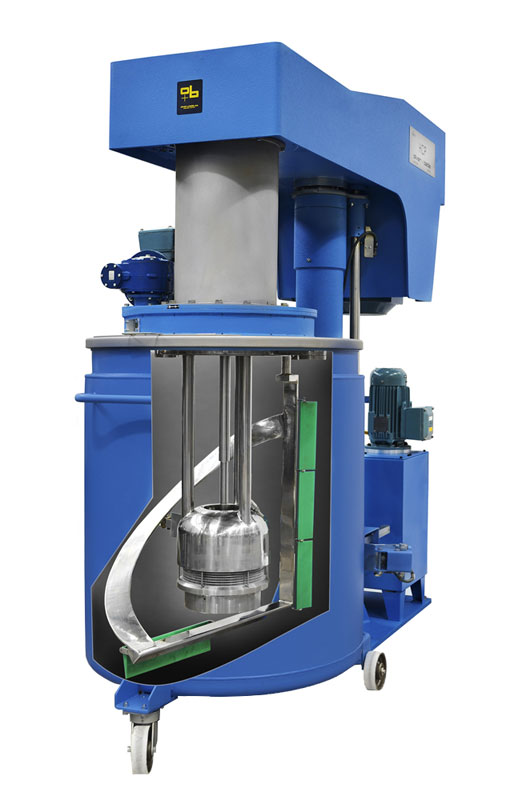 Oliver+Batlle has, throughout the years, carried out more than 400 immersion milling trials with its Mill-ennium RS basket mill in its Pilot Plant in Barcelona with many different formulations and pigments from its clients; inks, paints, pigment dispersions and many other products have been processed, analysed and compared against other basket mills or technologies, and the main advantages reported by our customers are:
Faster cleaning and changeover due to its basket relative size and design (round edges, no grouts, easy to change beads)
High flexibility of Yttria bead sizes (down to 0.3 mm beads can be used for finer grinds) , thanks to possibility of exchanging the screen .
Largest viscosity range up to 10.000 Poises (multiple easily interchangeable blades and scrappers).

Simplicity of maintenance (can be carried out by the operator without the assistance of maintenance staff).
Excellent OEE (Overall Equipment Effectiveness) due to its very reduced downtimes for cleaning and maintenance, and highest performance.
Best power/basket/vessel ratio, producing highest output with least bead consumption and waste.
Highest reduction of production time (50% approx. against traditional mills, up to 30% against other immersion mills).
Less power consumption per batch than horizontal and recirculation bead-mills).
Control software and interface in immersion milling equipment: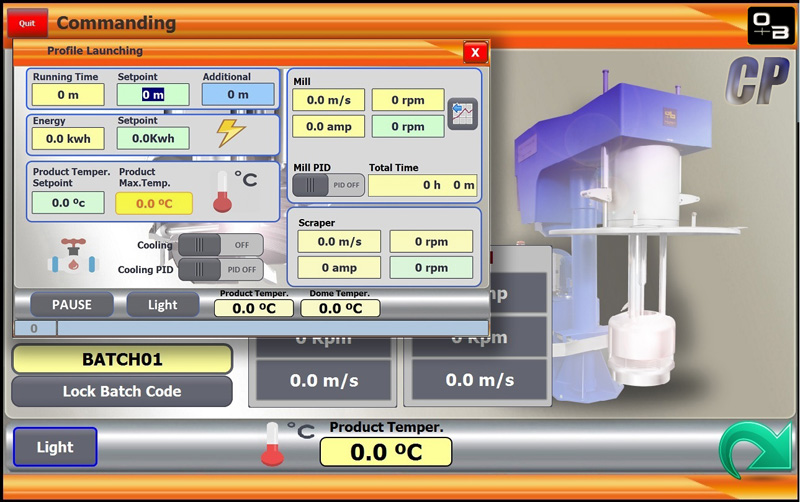 Oliver + Batlle provides the range of grinding equipment with  his own control software, available in three different levels to satisfy  the different control idiosyncrasies:
Version S: an essential control panel with pushbuttons for the manual operation of the mill.
Version A: a touch screen with control system which allows the operator to manage, either manually or automatically, the manufacturing process by setting time or kW set-points. It allows the mill set-up and the supervision of the operation and aids maintenance planning. This software version reduces downtime by allowing the machine to perform the process in an autonomous manner. Any irregular situation is detected by the alarm system.
Version CP: all the advantages of the version A plus the ability to create, store and launch manufacturing recipes.  This provides the mill with the highest level of automation. Optimized and repeatable processes are always achieved without need to rely on the operator's experience in grinding the product.

The Mill-ennium RS range comprises 6 models, with portable vessels up to 1960 litres batch capacity. Ask for additional information through contact section, and we will help you to evaluate which is the most convenient model of immersion mill Mill-ennium RS in accordance with your needs. Flexibility and automation can join your manufacturing process!
Mill-enium RS basket mill additional configurations
In addition to the advantages already shown of the Mill-enium RS circular basket mill, O+B offers a series of additional configurations of the equipment that provide greater adaptability to the product being manufactured. These configurations include:
Vacuum lid: recommended for the manufacture of medium viscosity products. It is used with reinforced vessels
Side wall scraper: ideal for the manufacture of thixotropic products.
Orbital scraper blade with helix: recommended for the manufacture of high viscosity products.
Combinations of vacuum lid, orbital scraper and heated tank.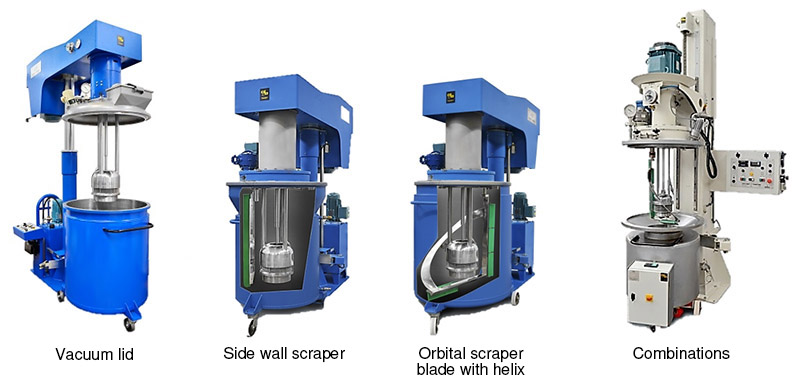 Stay updated on our latest news on LinkedIn.
https://oliverbatlle.com/wp-content/uploads/2020/05/molienda-de-inmersion-v2.jpg
430
1128
Equipo Oliver+Batlle
https://oliverbatlle.com/wp-content/uploads/2020/04/logosin60-300x87.png
Equipo Oliver+Batlle
2020-05-29 12:03:46
2021-05-21 14:28:52
Insights on basket milling